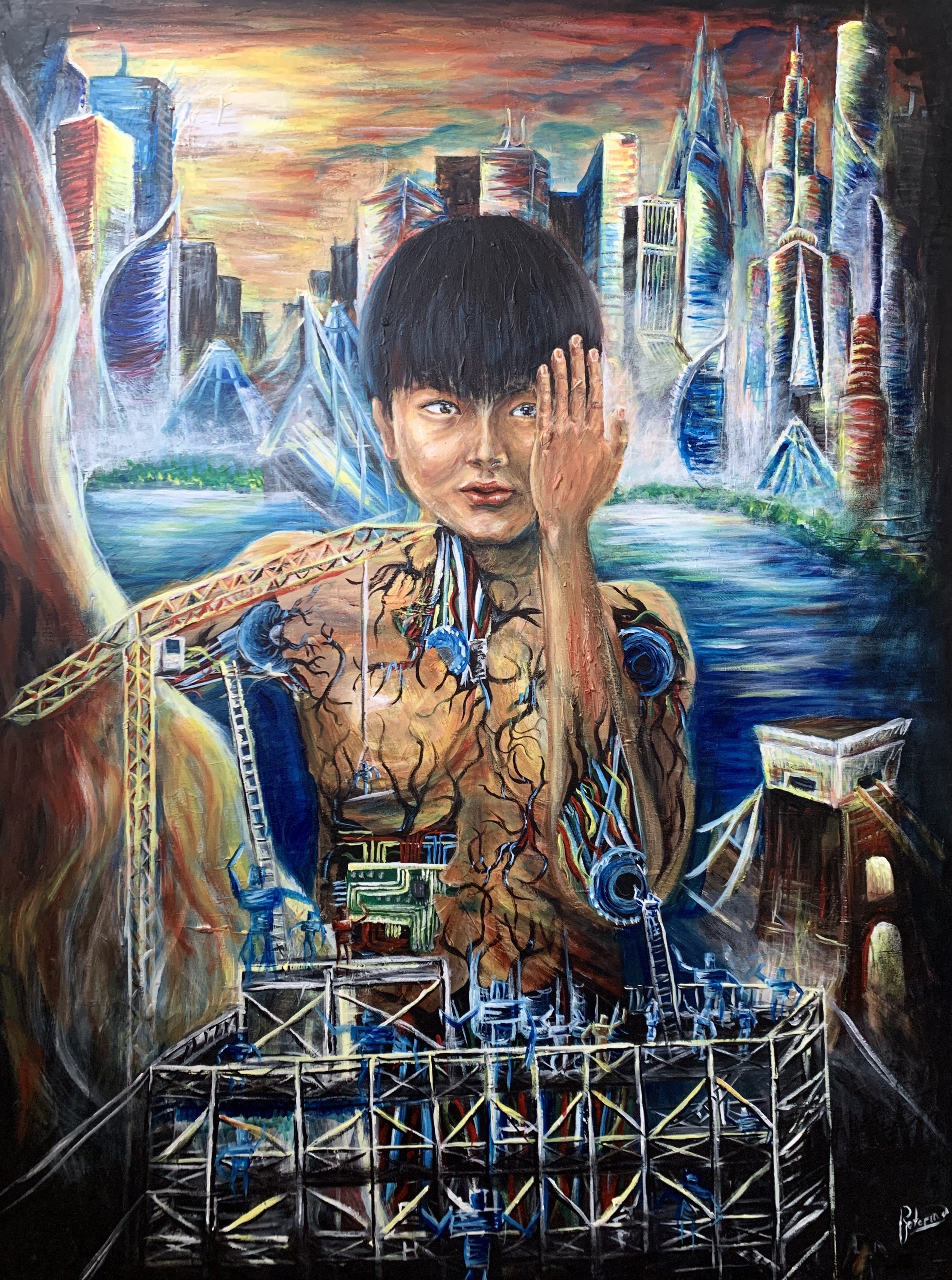 Self Portrait - Painted when I was 13
This painting is almost ~ 5 foot tall. At this point in life I felt "unfinished" I felt like there was much to learn in life yet school and society was telling me to HURRY UP and just grow up already! Thankfully I never truly did.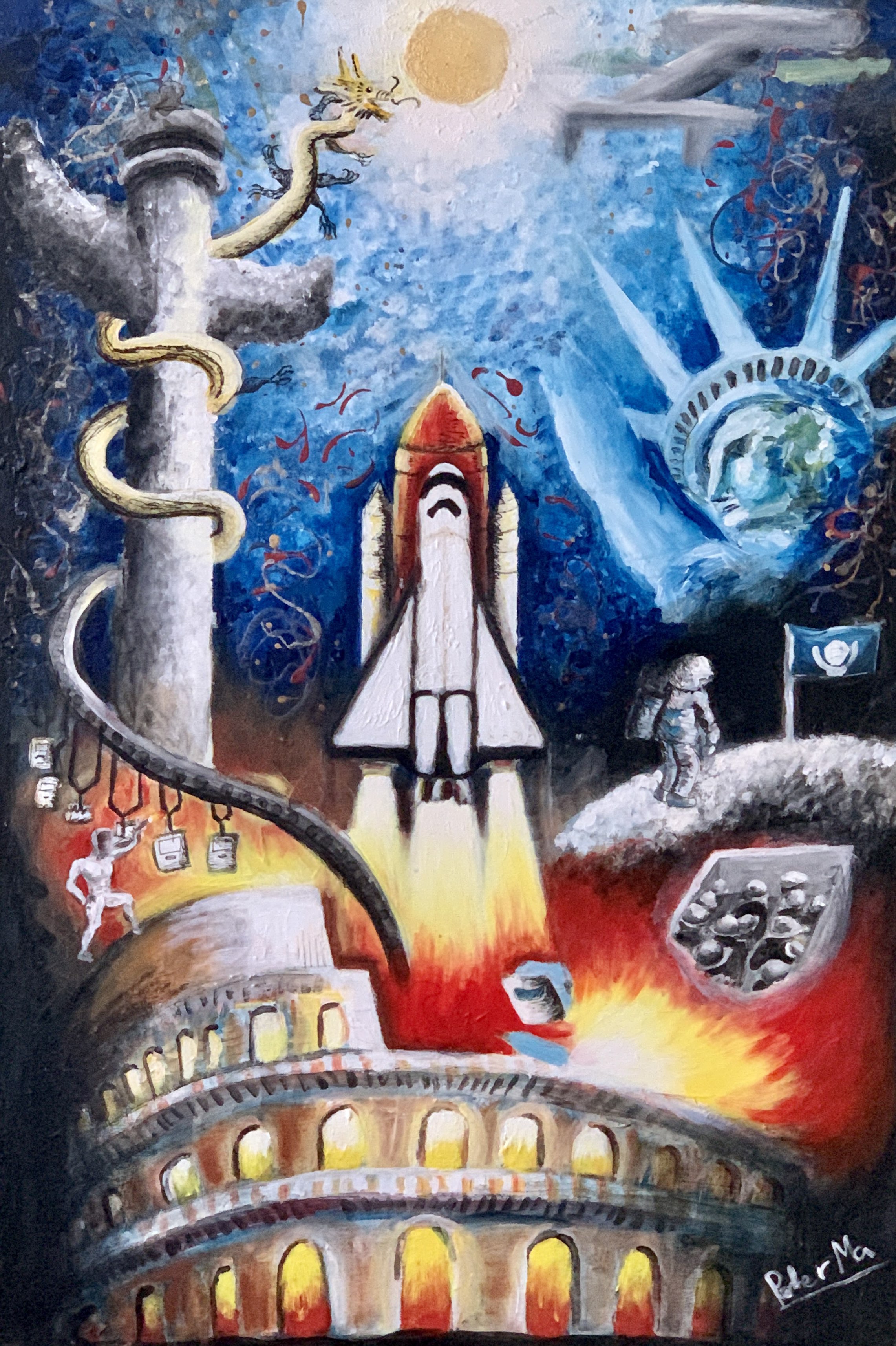 Hope - Painted when I was 11
As a 6th grader I used to read a lot about history. I've always been at awe at the power of human ingenuity. The impossible engineering, the fight for good even at the face of death, and the awesomeness of culture and history. I felt like it ought to be celebrated.